EX-57VJZ
4K-HDR HDMI Extender over Single Cat.X with HDBaseT-Lite, RS-232, Bi-directional IR & PoC
HDMI 2.0a compliant
Supports 4K2K@60 4:4:4 8bits
Supports HDR, which is 4K2K@60 4:2:0 10bits
Extends HDMI signal up to 60m (198ft) from the HDMI source at Full HD 1080p 36-bit, 35m (114ft) at 4K2K@60 444 (4K-HDR Technology)
Supports PoC (Power over Cable) which can power both units from TX or RX side with power supply
HDCP & EDID Bypass
CEC support
Auto equalization
Pure unaltered uncompressed 7.1ch digital HDMI over Cat.5/5e/6 cable transmission
DTS-HD Master Audio and Dolby TrueHD high bit rate audio support
Supports full frequency IR signal from 20KHz to 60KHz
Bi-directional IR path-through
Full Duplex RS-232 control up to 115,200 bps through connector
Wall mounting housing design for easy and robust installation
Video latency less than 20 us.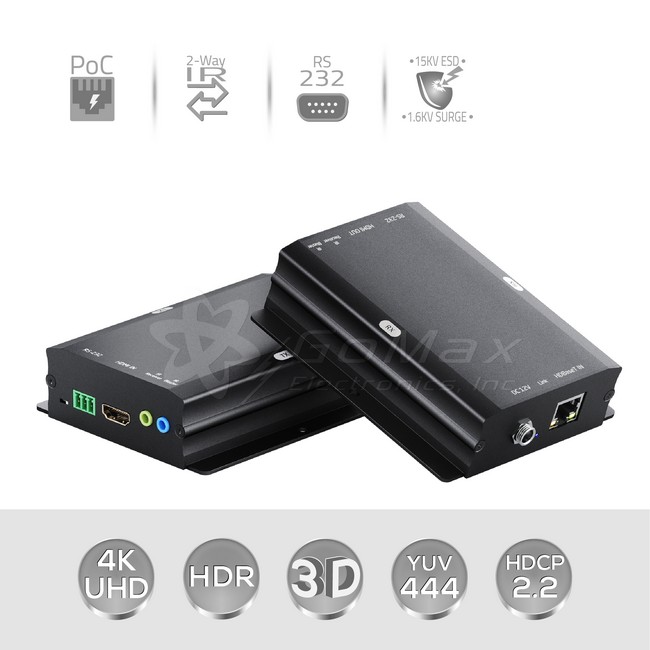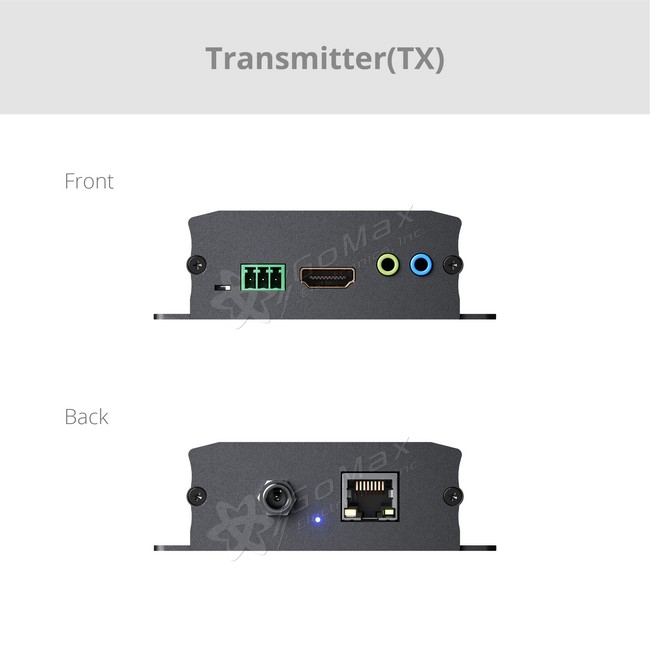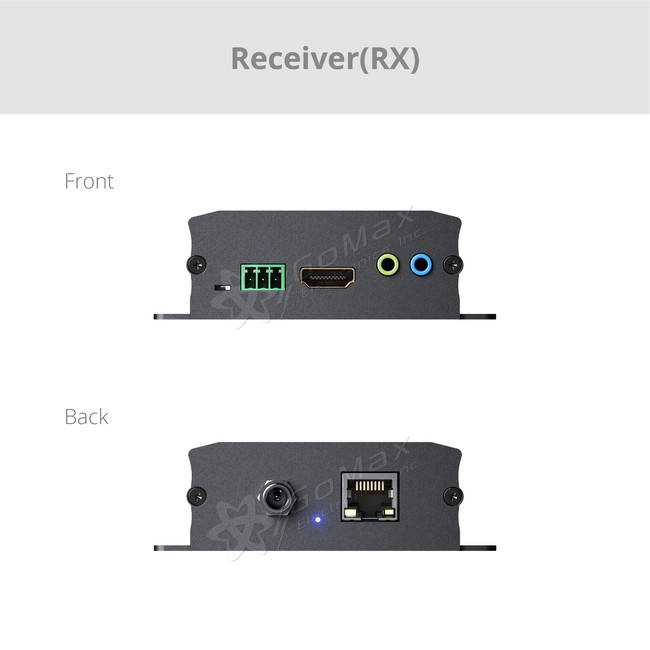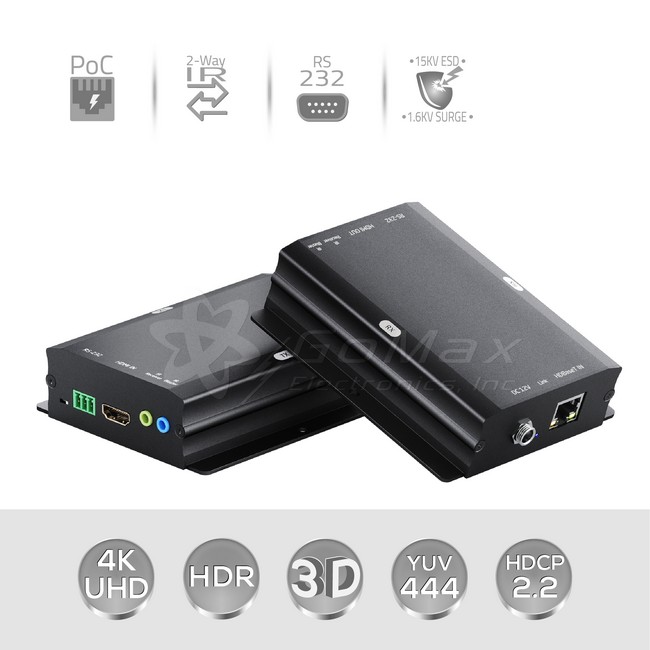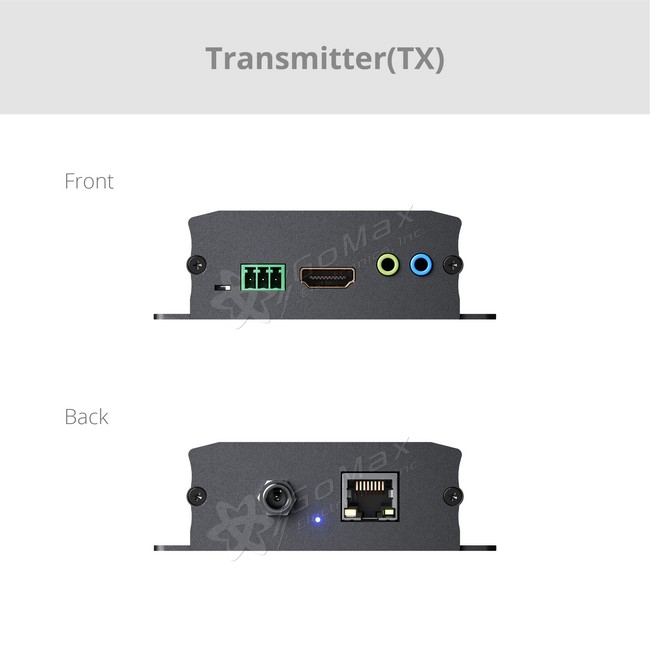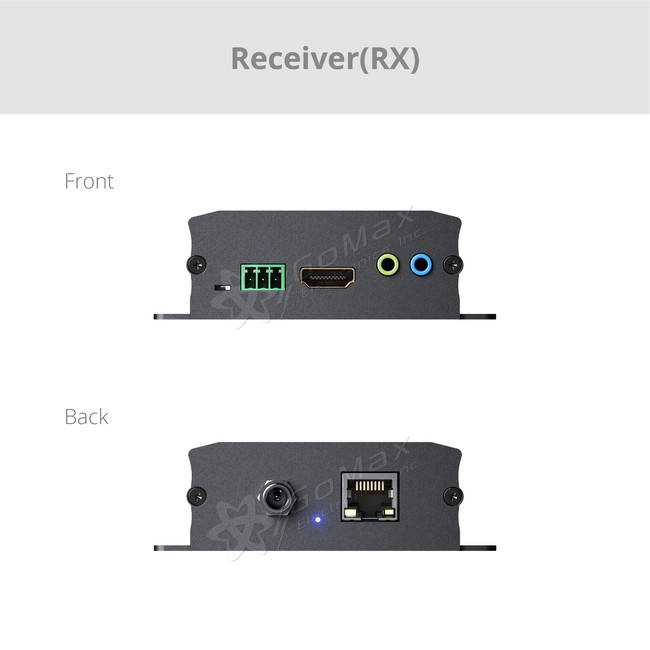 總覽
The EX-57VJZ 4K-HDR HDMI Extender over Single Cat.X with HDBaseT-Lite, RS-232, Bi-directional IR & PoC boosts up your video/audio transmission distance to 60m (198ft) in HDTV 1080p with 36-bit color depth and 35m (114ft) at 4K-HDR. EX-57VJZ has new generation technology which makes sure the HDBaseT extender can support HDMI2.0a and HDCP2.2. EX-57VJZ also supports the most advanced 3D video format complaint with HDMI specification and therefore guarantees the highest 3D video compatibility on the market. With only one cost-effective Cat.5/5e/6 cable, users can readily extend HDTV sources from DVD players, Blu-ray Disc player, PS4, PC, and any other kinds of sources compliant with TMDS to distant display monitors including HDMI or DVI enabled TV sets or LCD PC monitors. With the advanced design for the latest HDMI technology, deep color video, DTS-HD or Dolby TrueHD audio, and HDCP supports and compatibility are all further insured. EX-57VJZ is also equipped with bi-directional IR pass-through path and RS-232 serial port control. These bonus features allow users to boost RS-232 and IR control distance up to 60m (198ft) through only single Cat.5/5e/6 cable with HDMI signals. In addition, EX-57VJZ also supports PoC (Power over Cable) which can power both units from either TX or RX with power supply.
The EX-57VJZ includes two units: transmitting unit EX-57VJZ-TX and receiving unit EX-57VJZ-RX. The transmitting unit is used to capture the input HDMI / DVI signals with IR control packets and carry the signals via one cost effective Cat.5/5e/6 cable. The receiving unit is responsible for equalizing the transmitted HDMI signal and reconstructing IR and serial control signals. EX-57VJZ offers the most convenient solution for digital signage with long distance A/V transmission path.
產品規格
Technical
Max. Distance

Up to 4Kp60@40m (Cat 5e/6) -@70m (Cat 6a)│1080p60@60m
Max. Resolution

4K2K@60 (4:4:4—8bits)
4K2K@60 (4:2:0—10bits)
HDR

4K HDR10 @ 24Hz, 4:2:0 chroma subsampling, 10-bit color
Audio Support

Dolby TrueHD, DTS-HD Master Audio, Dolby Digital Plus, LPCM 7.1 Audio
RS232 Control

Full Duplex (115,200 bps)
ESD protection

8 KV—Contact Discharge
15KV—Air Discharge
POC

BIdirectional (TX⇆RX)
Mechanical
Casing Style

Wall Mountable
Power Connection

Interlocking Barrel
Power Consumption

  ᚜ TX;3 watts (Max.)
  ᚜ RX;7 watts (Max.)
Operating Humidity

20-90% RH (no condensation)
Operation temperature

0~40°C (32~104°F)
Product Weight

  ᚜ TX;151g (0.3 lbs)
  ᚜ RX;154g (0.3 lbs)
Package Weight

551g (1.2 lbs)
Certifications

CE, FCC, RoHS